BETWEEN SINGING AND DYING: THE POSITION OF MUSIC IN THE NARRATIVE STRATEGIES OF THE THEATER WORK INFERNAL COMEDY: CONFESSIONS OF A SERIAL KILLER
Radoš Mitrović

University of Arts in Belgrade, Faculty of Music, Department of Musicology
Keywords:
Michael Sturminger, Martin Haselböck, John Malkovich, Infernal Comedy: Confessions of a Serial Killer, theater, recontextualization
Abstract
Moving in the "in-between" spaces, both regarding genre and content, director and playwright Michael Sturminger, in collaboration with conductor Martin Hasselböck and actor John Malkovich, wrote an intriguing work of art called "The Infernal Comedy: Confessions of a Serial Killer". This piece, premiered in 2009, is a monodrama with musical numbers taken from already existing operas, which are recontextualized and become an integral part of the play, acquiring different dramatic functions during the performance. Female vocal soloists (two sopranos) are present on stage as musical performers, but also as actors − in fact, they constantly move in spaces between reality and fiction. In this sense they have a very specific position within what can be described as an artistic game of meanings and divergent plans, i.e. registers of speech. In this paper we will analyze precisely these diverse dimensions of the text, as well as the position and role of music in the drama; the relationship between the narrative planes of the arias and the dramatic text, as well as the dramatic treatment of female vocal soloists, who are, depending on the context, either subjects or objects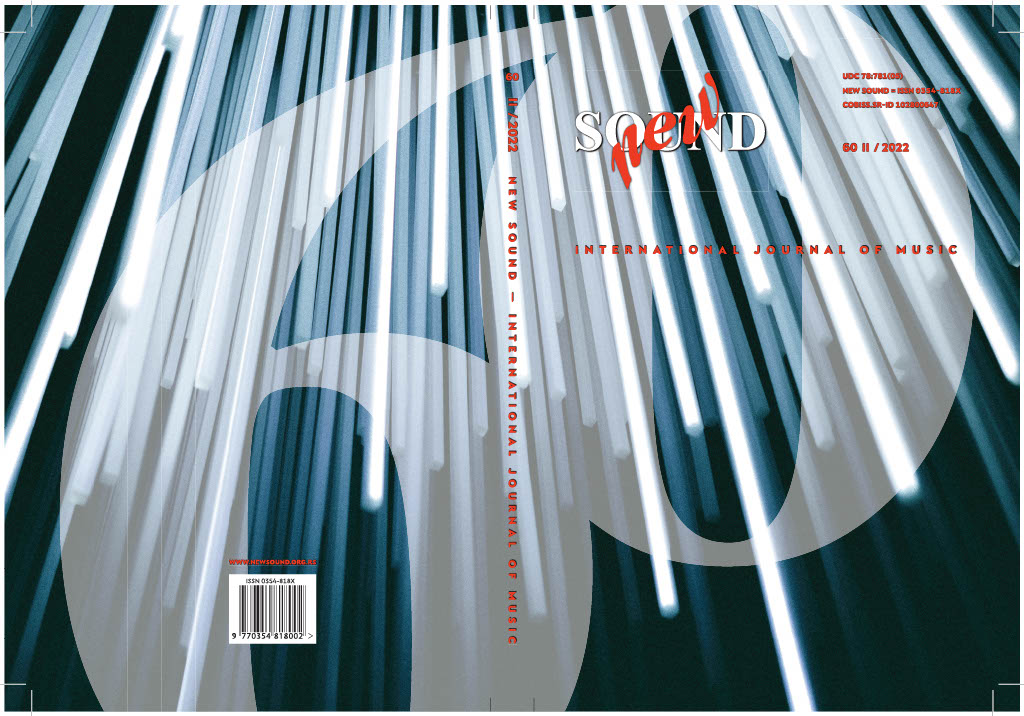 Copyright (c) 2023 New Sound International Journal of Music
This work is licensed under a Creative Commons Attribution-NonCommercial-NoDerivatives 4.0 International License.