UNION IS STRENGTH – "A BALKAN HYMN" BY KALMAN ROTH-RONAY AT THE HAGUE PEACE CONFERENCE (1899) IN THE CONTEXT OF ANGLO-SERBIAN CULTURAL AND POLITICAL RELATIONS
Marijana Kokanović Marković

University of Novi Sad, Academy of Arts
Keywords:
Balkan anthem, Kalman Roth-Ronay, Elodie L. Mijatović, Čedomilj Mijatović, Vojislav Veljković, Anglo-Serbian cultural and political ties
Abstract
The London-based Hungarian violinist and composer Kalman Roth-Ronay composed "A Balkan Hymn" Union is Strength, a setting of verses by Elodie L. Mijatović, the wife of the Serbian diplomat, historian, and writer Čedomilj Mijatović (Serbian Cyrillic: Чедомиљ Мијатовић). The piece is dedicated to the "Balkan nations"; it was published in London, where the Mijatović couple had been living since 1889. With their joint efforts in translating and journalism, they made a significant contribution to cultural exchange between England and Serbia. Čedomilj Mijatović advocated the idea of forging a "Balkan federation", a view shared by Elodie, which is also evident in the lyrics of Union is Strength, "A Balkan Hymn", which was probably performed at the First Peace Conference in The Hague (18 May–29 July 1899), which included a number of concerts staged for the delegates by The Hague City Council and the Société des Bains. The Kingdom of Serbia was represented by Čedomilj Mijatović, Dr Vojislav Veljković (Војислав Вељковић), and Colonel Aleksandar Mašin (Александар Машин). In The Hague, Elodie Mijatović presented Vojislav Veljković with a copy of Kalman Roth-Ronay's Balkan hymn with her congratulations, no doubt for his well-noted address at the conference, which is borne out by the dedication on the title page. Several months after the conference was concluded, in January 1900, Roth-Ronay was decorated in Belgrade with the Order of Saint Sava, fourth class.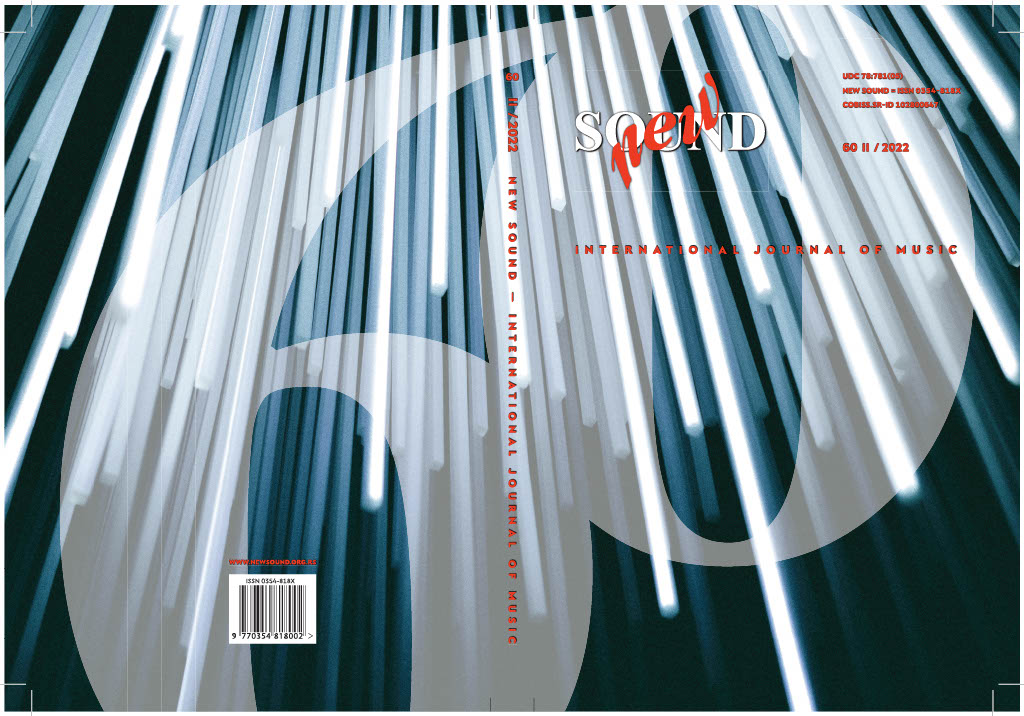 Copyright (c) 2023 New Sound International Journal of Music
This work is licensed under a Creative Commons Attribution-NonCommercial-NoDerivatives 4.0 International License.