MELODIC MODELS AND MODELLING – THE FUNDAMENTAL SYSTEM OF KNOWLEDGE ACQUISITION IN MUSIC
Gordana Karan

University of Arts in Belgrade, Faculty of Music, Solfeggio and Music Pedagogy Department
Keywords:
system,, notational text,, understanding of musical content, model – modelling,, association,, automatism
Abstract
In the pursuit of developing a fundamental understanding of terms, phenomena, rules and meanings in music, vital to the performance and interpretation of a musical work, it is necessary to apply a methodologically grounded system to the reading of a score that efficiently establishes a basis for understanding the musical content and contributes to the development of musical abilities and musicality more broadly. In the musical-pedagogical process, as part of the wider set of music disciplines (harmony, counterpoint, music forms, knowledge of music styles), the most crucial are the methods and systems of work which allow the reading of musical notation and the understanding of a musical piece to be generated and profiled. The system of models and modelling is a form of work about the perception and reception of a musical work composed on a musical model and the process of working with that model, i.e. modelling. The complexity of the system is reflected in the two sub-elements of modelling: the development of associative abilities by recalling the sound of the model, and gaining an automatic response to sound. Until now, work on models and modelling has been treated using a musical-pedagogical approach. In this study it is defined as a system which is applicable to the process of reading and interpreting a musical text, without being predicated on musical style or the tonal bases of music.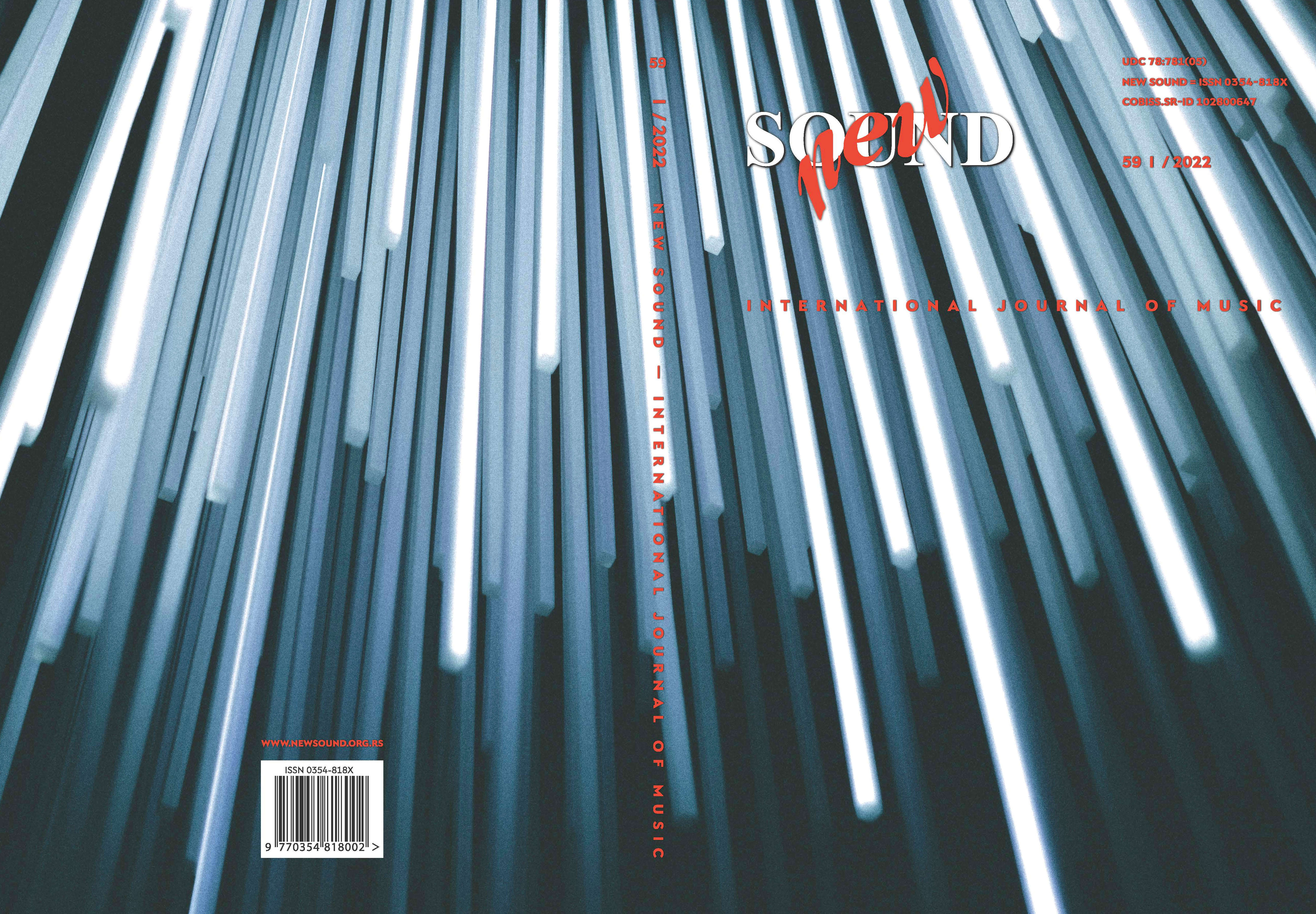 Copyright (c) 2022 New Sound International Journal of Music
This work is licensed under a Creative Commons Attribution-NonCommercial-NoDerivatives 4.0 International License.