Chamber Music of Szilárd Mezei and Diferentiated Congruence in its Composing Layers (I)
Nemanja Sovtić

University of Novi Sad, Academy of Arts, Department of Musicology and Ethnomusicology
Keywords:
Szilárd Mezei, folklore, aleatorics, texture, compositional structure
Abstract
The composer and violist Szilárd Mezei has made a significant, decades-long contribution to contemporary music in the national and international contexts. Although his artistic approach can be linked to the musical universe of György Szabados, an author who became one of the most influential creative figures in the Central European cultural space during the 1970s and 1980s, Mezei is a special phenomenon on the local music scene. With his ensemble mostly comprising prominent Novi Sad musicians, Mezei has a large number of discographic achievements to his credit in the space between composition and improvisation. Mezei divided his compositional opus into genre corpora of chamber and orchestral music, of which the review of chamber music is the subject of research in this paper.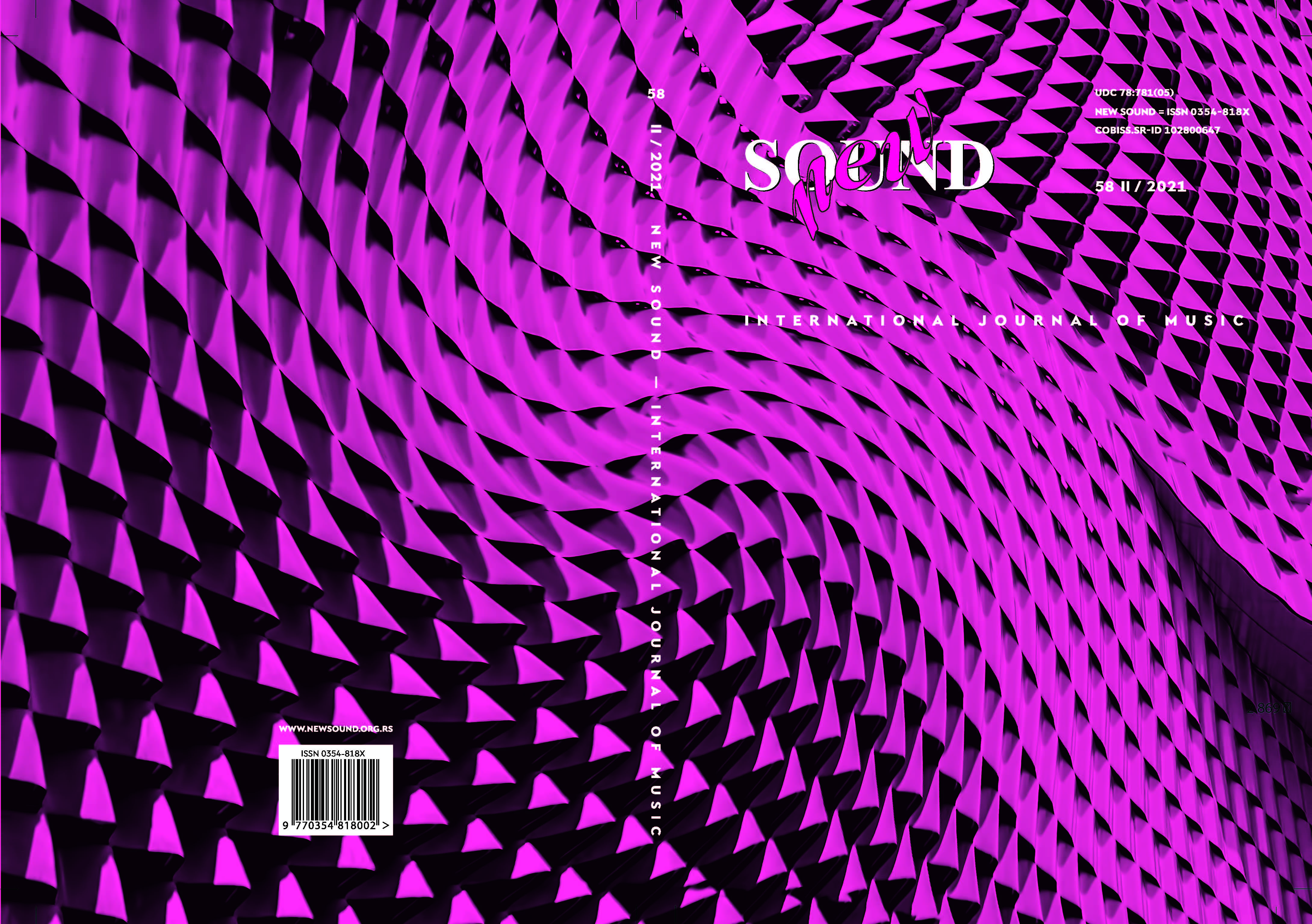 Copyright (c) 2021 New Sound International Journal of Music
This work is licensed under a Creative Commons Attribution-NonCommercial-NoDerivatives 4.0 International License.