The Legend of Ohrid – Reception of Balletization of the Dance Tradition
Amra Latifić

Singidunum University in Belgrade, Faculty of Media and Communications
Keywords:
ballet, balletization, folklore, folk dance, modernistic, postmodernistic, anthropological, syncretism
Abstract
The paper discusses the interpretations of the choreographic aspects of different versions of the performance of the ballet The Ohrid Legend by Stevan Hristić. In the choreographies of this ballet, ballet vocabulary is combined with folklore motifs, using the principle of balletization of folklore. This choreographic approach has produced a pluralism of opinions on the ballet critical scene – from the modernization of folklore elements to views that the work still belongs to the traditional ballet choreographic structure. Pluralism of opinion provides an opportunity to open new approaches in the interpretation of the choreography itself. In this paper, an anthropological approach is treated, based on the intersection of different styles of play.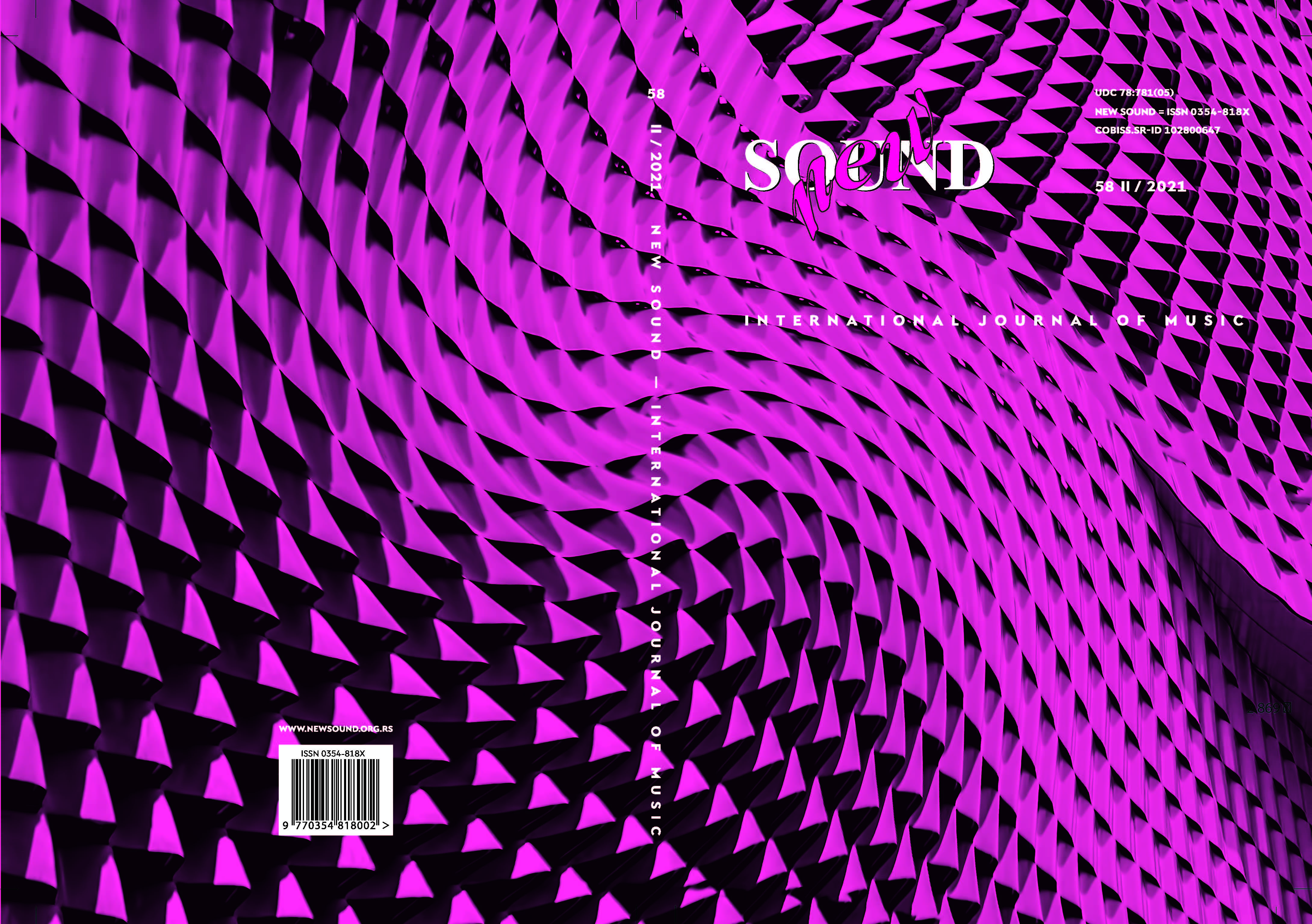 Copyright (c) 2021 New Sound International Journal of Music
This work is licensed under a Creative Commons Attribution-NonCommercial-NoDerivatives 4.0 International License.