Posthuman 'Transformation' Inside/on the Web. Ana Gnjatović: Arachne's Dream for piano and live electronics
Keywords:
spider web, piano, electronics, The Myth of Arachne, Kafka, The Metamorphosis, posthuman
Abstract
The aim of this paper is to analyse Ana Gnjatović's work, Arachne's Dream, written for piano and live electronics. The work premiered in 2019 on the initiative of Nataša Penezić, a pianist to whom this work has been dedicated. Based on the idea of the sound realization of a spider web phenomenon (within an electronic medium), I will try to analyse the development path and the creation process this piece undergoes, by taking into account the extra-musical impulses as a source of inspiration. Apart from the web motif itself, taken as the basic motif which is further developed throughout the piece, the author's inspiration also stems from other models (which remain in close connection with the web phenomenon), from the ancient Greek myth of a weaver called Arachne, and Kafka's work "The Metamorphosis", to Roland Barthes' "The Pleasure of the Text". All of these 'threads' create a foundation for further music/sound representation, based upon the interaction between an electronic part, and the pianist's actions.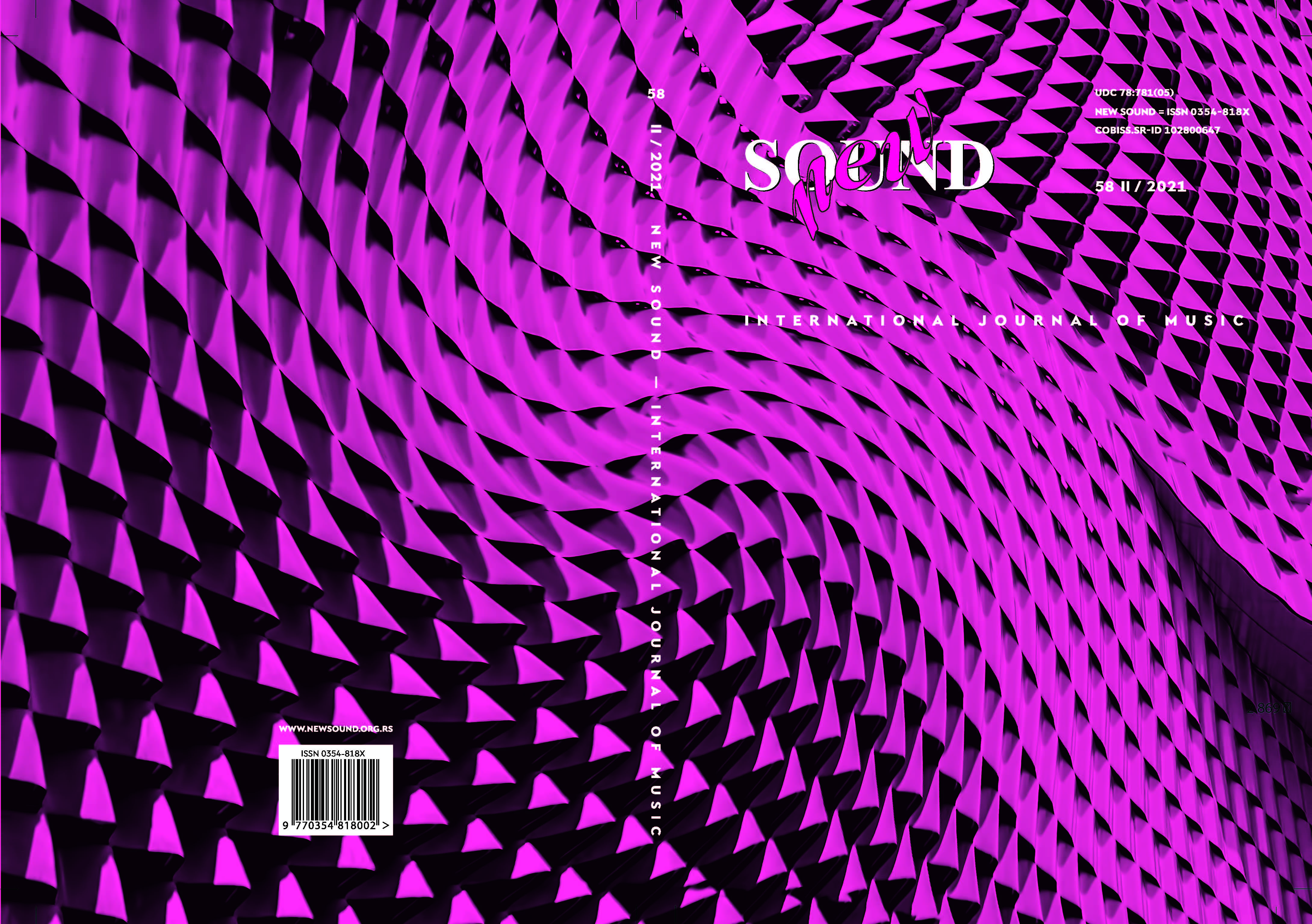 Copyright (c) 2021 New Sound International Journal of Music
This work is licensed under a Creative Commons Attribution-NonCommercial-NoDerivatives 4.0 International License.