MUSICOLOGY AGAINST SILENCE Memories, Meaning, Value: Three Branches of Musicology amid Two Types of One Silence
Mirjana Veselinović-Hofman

University of Arts in Belgrade, Faculty of Music, Department of Musicology
Keywords:
musicology (historical/historiography, modernist/analysis, postmodernist/ interpretation), new musicology, social silence
Abstract
The text is a reflection on the status of musicology under the conditions of isolation imposed by the ongoing pandemic, from the perspective of my personal memories concerning the impact that the historical, analytical, and interpretative branches of musicology had on the formation of my musicological poetics as a student of musicology. Understood as a kind of social silence informing one's internal domain as an author, and in terms of the imposition of physical distancing, which is severely jeopardizing not only individual scholarly production, but entire professions as well, this isolation is forcing the study of music (as well as many other professions) to make significant changes to some of its key activities. This concerns the necessity of making a transition to distance working.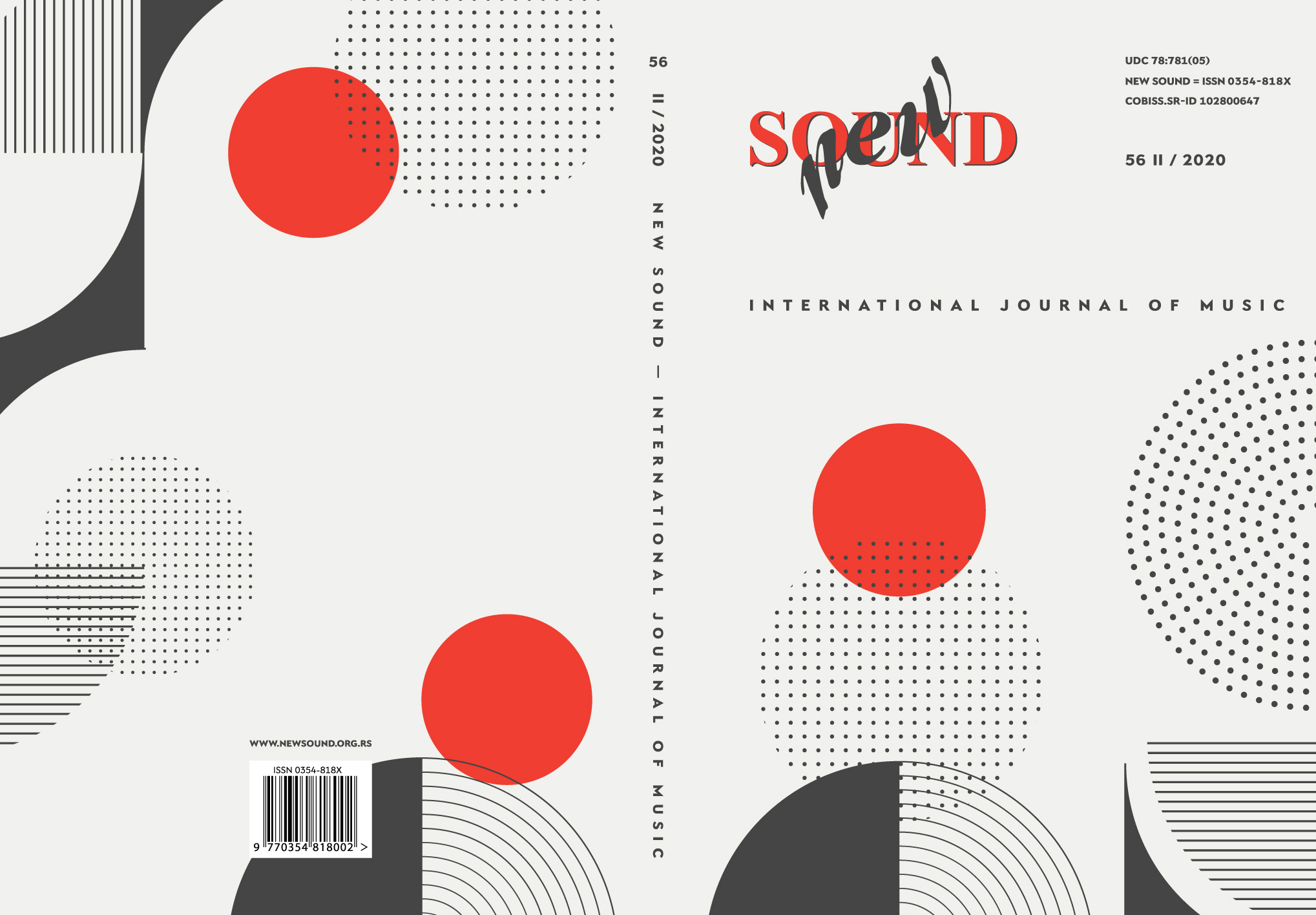 Copyright (c) 2021 New Sound International Journal of Music
This work is licensed under a Creative Commons Attribution-NonCommercial-NoDerivatives 4.0 International License.