Ivan Brkljačić: Love! – Saxophone Concerto
Asja Radonjić

Belgrade Philharmonic
Keywords:
Ivan Brkljačić, saxophone, concert music, symphony orchestra, popular music, rock music
Abstract
The text examines Ivan Brkljačić's most recent orchestral work entitled: Love! – saxophone concerto, composed in 2018 as commissioned by the Belgrade Philharmonic. Love! was chosen as a universal theme, but also as the moving force behind the composer's personal and creative life. The composition corresponds to the stylistic expression that is characteristic of Brkljačić. His contemporary musical language is complemented by own quotes and unambiguous references to popular, primarily rock music, but also to pop, jazz, and other genres that have formed his artistic persona. This work will remain chronicled as the first performed concert for saxophone and symphony orchestra in the history of Serbian music.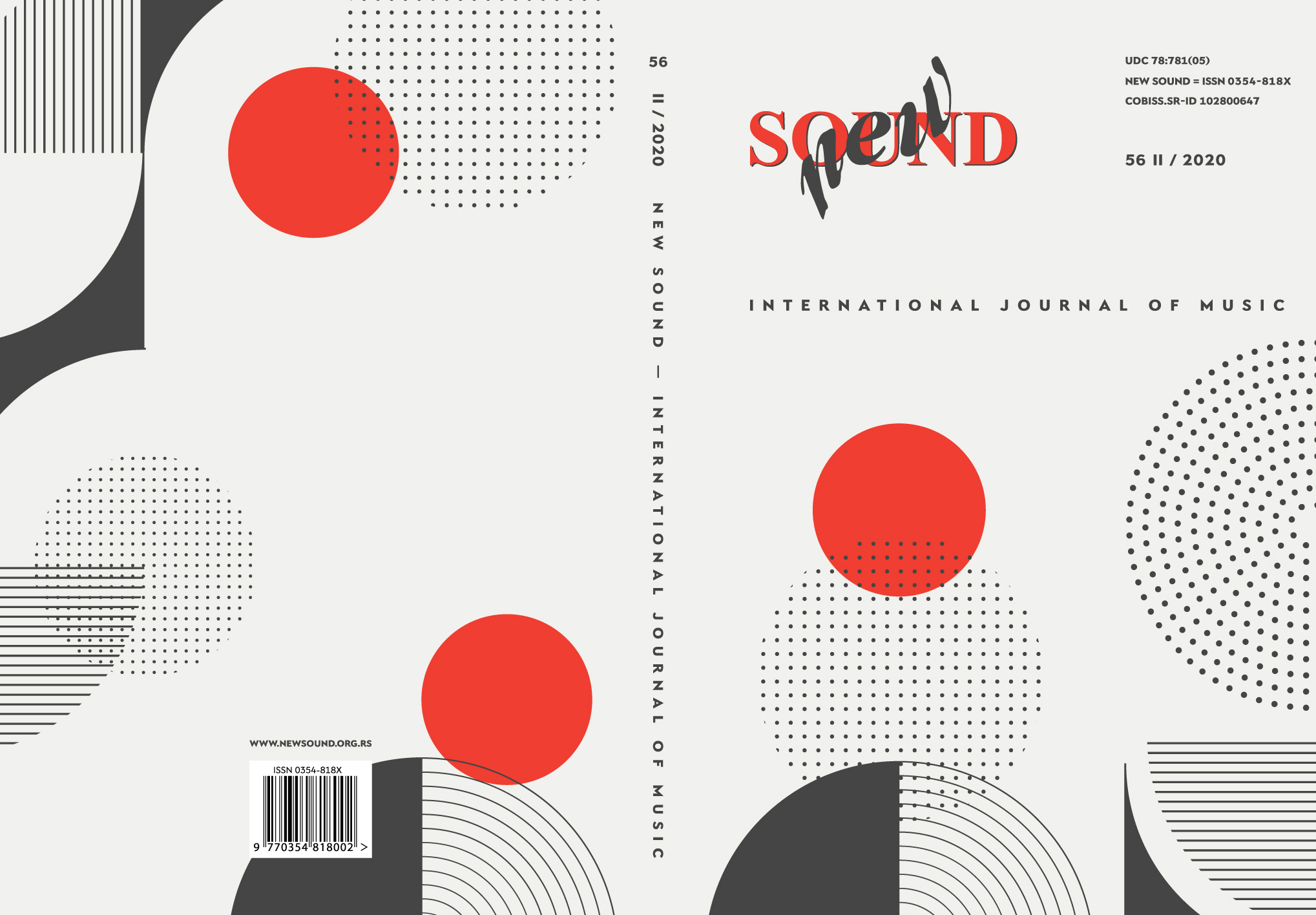 Copyright (c) 2021 New Sound International Journal of Music
This work is licensed under a Creative Commons Attribution-NonCommercial-NoDerivatives 4.0 International License.