(Re)Positioning Art Music in Contemporary Traditional and Digital Mass Media/Radio Context
Мarija М. Karan

Универзитет уметности у Београду, Факултет музичке уметности
Keywords:
mass media, radio, digital, internet, global netweork, art music, music editing, mass media culture, audience
Abstract
This paper discusses, actualizes and problematizes the representation and treatment of art music in the context of contemporary mass media radio discourse, in its traditional and digital/internet formats. The thesis is that understanding the content of high culture and art music is key to the social and cultural progress of the audience, and that it implies the clear views of the creator of the work of art music, on the one hand, and the experience of the recipient - that is, the audience, on the other hand. In this context, traditional and digital mass media must continue to act as the main transmitters/mediators of musical creation. Through the prism of art music on the radio, the types and ways of operation of contemporary (meta) mass media are detected, as well as the effect of the reception of elements of mass/media culture on the audience. The critical-analytical-interpretive method interprets the phenomenon of artistic music on the radio and contributes to the research of the impact on the audience with music as a key parameter of mass media discourse.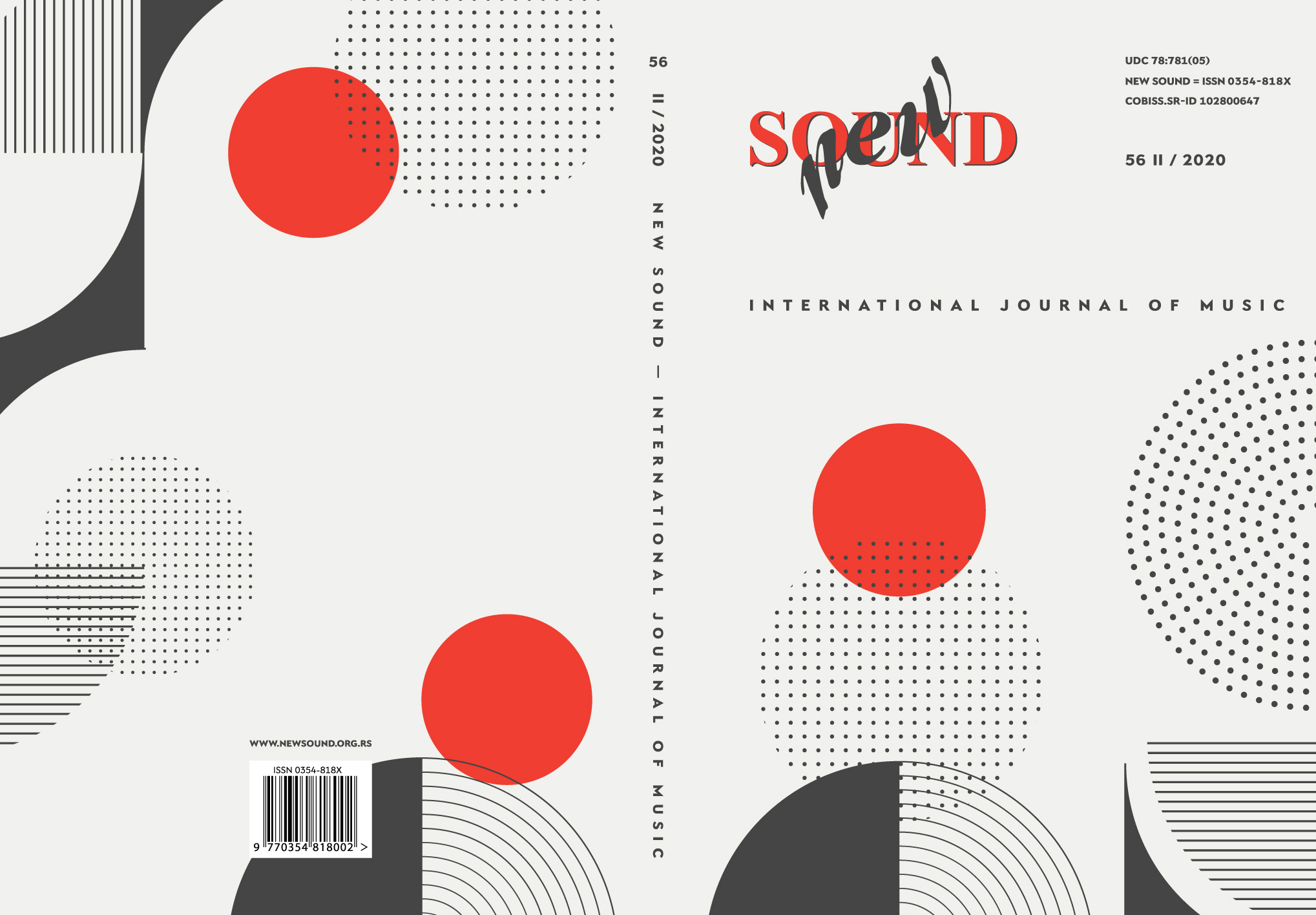 Copyright (c) 2021 New Sound International Journal of Music
This work is licensed under a Creative Commons Attribution-NonCommercial-NoDerivatives 4.0 International License.