SERBIAN TRADITIONAL SINGING IN AN ACADEMIC FRAMEWORK: TWENTY-FIVE YEARS OF TRADITIONAL SINGING PERFORMING PRACTICE AT THE FACULTY OF MUSIC IN BELGRADE
Sanja Ranković

University of Art in Belgrade, Faculty of Music Art, Department for Ethnomusicology
Keywords:
Serbian traditional singing, Faculty of Music in Belgrade, Department of Ethnomusicology, transmission, teaching, intangible cultural heritage, practical knowledge, singing body
Abstract
The objective of this paper is to present the teaching methods of Serbian traditional singing at the Department of Ethnomusicology at the Faculty of Music in Belgrade from 1998 (when this practice was introduced) to the present day. During many years of work, traditional singing has become an academic discipline having its developed methods and principles of work. The transmission of knowledge is carried out within two activities, where the first one entails knowledge of the basic characteristics of singing practice (theoretical knowledge), while the second one requires being familiar with the skill of singing (practical knowledge). These two directions are intertwined, since learning Serbian traditional singing without theoretical knowledge is practically impossible. In addition to considering the way in which singing is taught, special attention will be paid to the singing body, that is, body (somatic) memory as part of the educational process.
By institutionalizing and teaching academic musicians the skill of traditional singing, the preservation and continuity of the rare techniques and styles of singing as a segment of the intangible cultural heritage is ensured. Studying Serbian traditional singing at the Faculty of Music in Belgrade, enables the students to transfer the acquired knowledge within the framework of formal and informal education and thus contribute to the sustainability of this practice.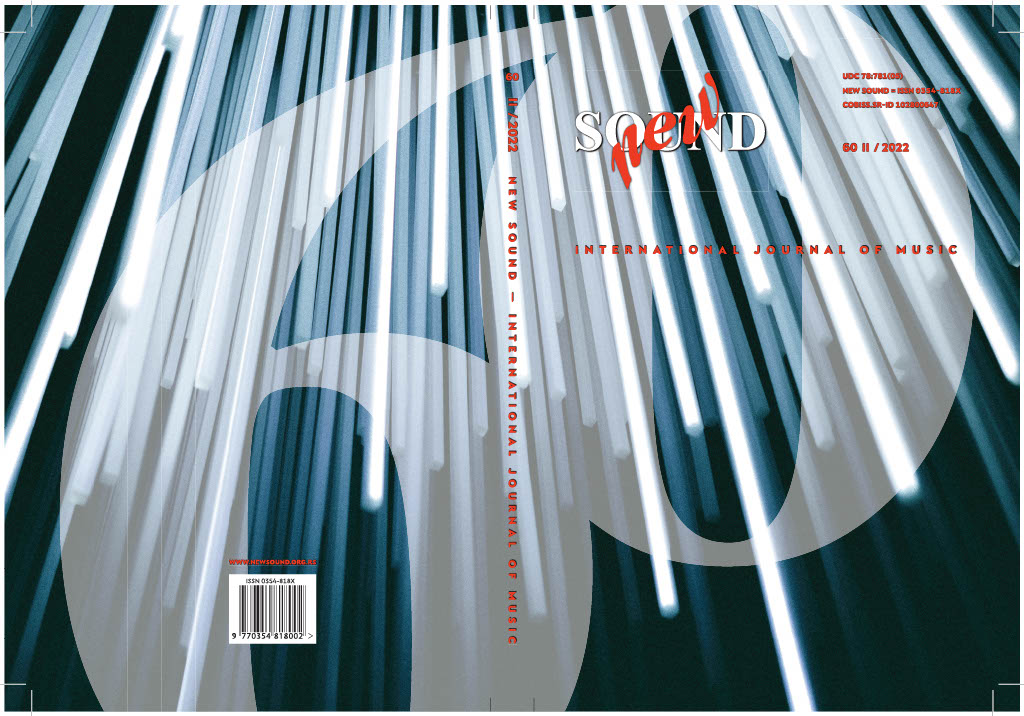 Copyright (c) 2023 New Sound International Journal of Music
This work is licensed under a Creative Commons Attribution-NonCommercial-NoDerivatives 4.0 International License.