Play of Signs in Antennae by Aleksandra Vrebalov
Nataša Crnjanski

University of Novi Sad, Academy of Arts
Keywords:
Byzantine chant, Virgin Eleousa, sign, ison, quotation, bells, organs, trumpets, Morse code
Abstract
During a Creative Fusion residency at the Cleveland Museum of Art in 2018, composer Aleksandra Vrebalov was inspired by the Byzantine icon the Virgin Eleousa and shortly after composed the piece Antennae. This paper presents the semantic relationship between the icon and various signs which are selected and combined to structure the musical piece. It is argued the composer uses signs based on their acoustic qualities and communicational potential, and embraces the postmodern technique of quotation to depict the religious doctrine of Love and Suffering, Life and
Death, or more generally speaking, Connection and Disconnection as the title itself suggests.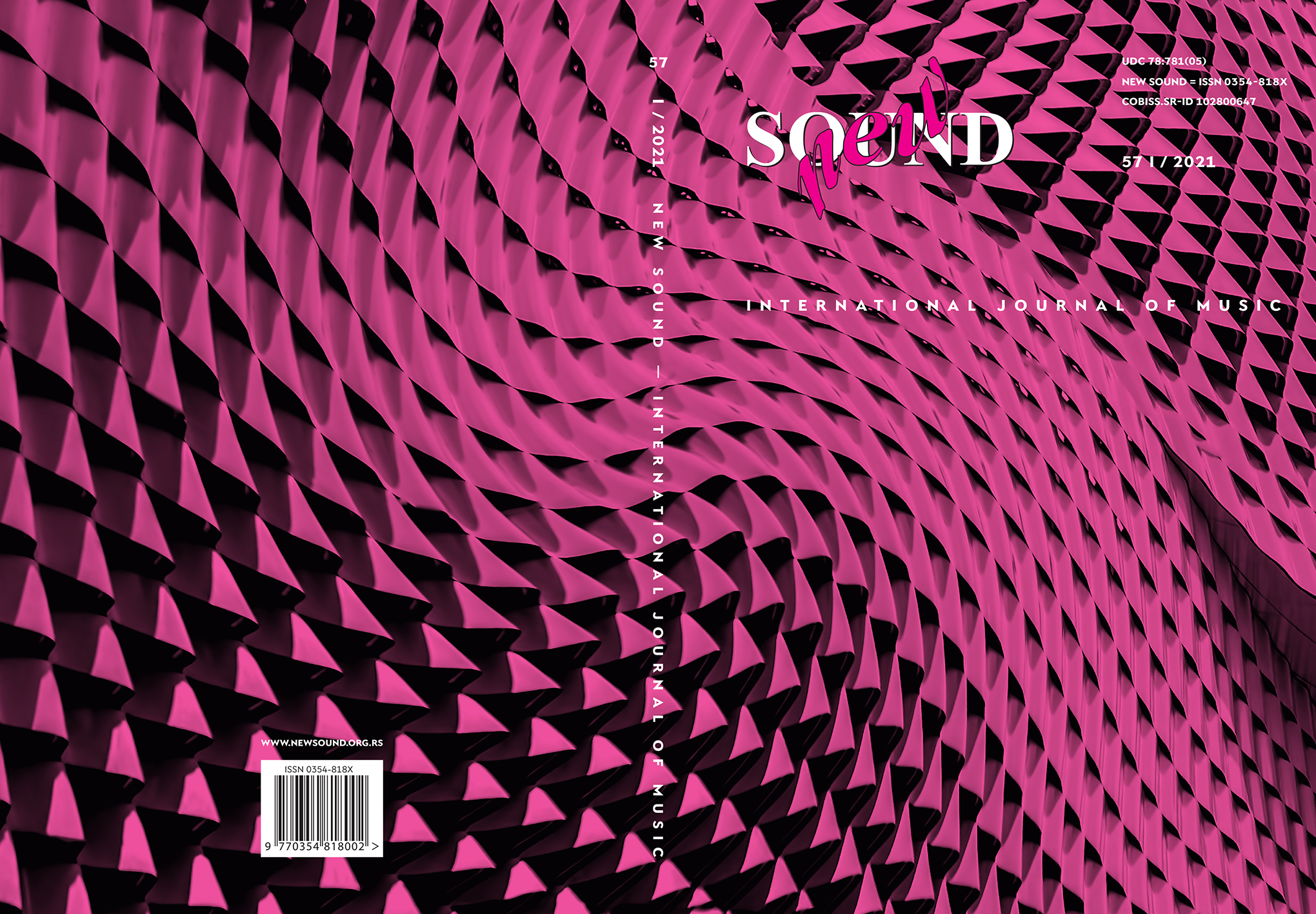 Copyright (c) 2021 New Sound International Journal of Music
This work is licensed under a Creative Commons Attribution-NonCommercial-NoDerivatives 4.0 International License.