INTERNATIONALE FERIENKURSE FÜR NEUE MUSIK IN DARMSTADT FROM THE YUGOSLAV PERSPECTIVES
Keywords:
IMD Archiv, Darmstadt, New Music, Yugoslavia, Zagreb Music Biennal
Abstract
Directors and other staff members of the Internationales Musikinstitut Darmstadt maintained relations with institutions and composers in the former Yugoslavia throughout the Cold War. However, not enough attention has been paid to such a relationship in writings on the history of the Darmstädter Ferienkursen. This study aims to partially reconstruct the exchange between Darmstadt and Yugoslavia that was lost to time. It is based on documents gathered in the IMD Archiv and interviews with many Yugoslav delegates who attended Darmstadt in various decades. This paper aims to provide supporting information regarding motivation, impact, impressions of concerts, seminars, performances, and results obtained in the musicians' careers.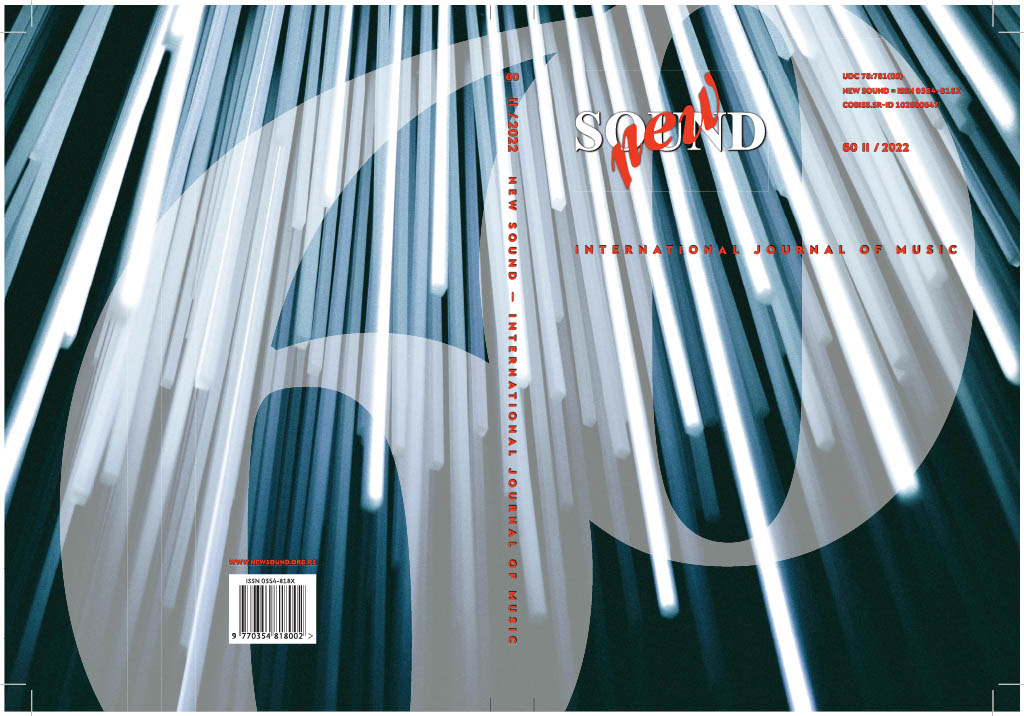 Copyright (c) 2023 New Sound International Journal of Music
This work is licensed under a Creative Commons Attribution-NonCommercial-NoDerivatives 4.0 International License.