MUSIC BEFORE THE MIND'S EYES: THE SUBLIME PRACTICE OF MUSICA RESERVATA AND SECONDA PRATTICA IN THE LIGHT OF THE TRANSFORMATIVE LUDUS PERFORMING AND LISTENING EXPERIENCE
Milena Medić

university of Arts in Belgrade, Faculty of Music, Department of Music Theory
Keywords:
Ekphrasis, madrigalisms, musica reservata and seconda prattica, musica osservata and prima prattica, ludus
Abstract
The paper starts from a critical confrontation of the modern, deforming and the ancient, original meaning and use of the term ekphrasis with regard to the concepts of pictura and logos as their contrasting basis. The ancient rhetorical meaning of ekphrasis was revived on a continuous cultural line from the mannerist musica reservata to the baroque seconda prattica at the turn of the 16th and 17th centuries as the poetic foundation of the vocal practice of madrigals and motets, whose new expressive and representational compositional manners of defamiliarization (madrigalisms) rooted in the logos concept were deviations from the Renaissance practice of musica osservata and prima prattica. The two distinctive lines of vocal practices are illuminated through their ludic functions in culture.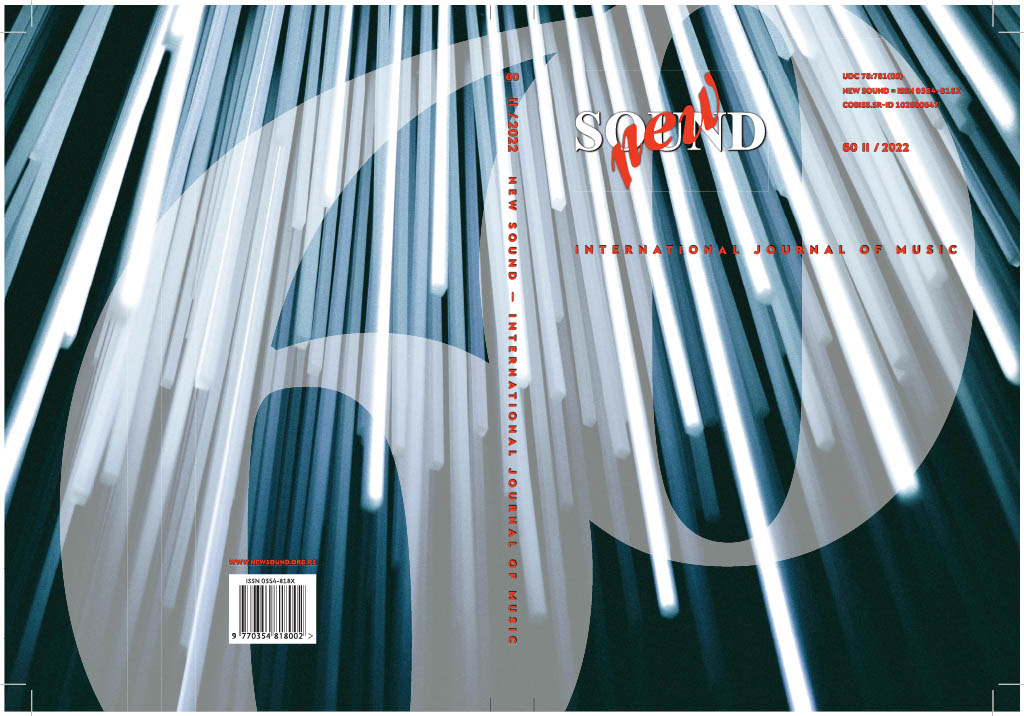 Copyright (c) 2023 New Sound International Journal of Music
This work is licensed under a Creative Commons Attribution-NonCommercial-NoDerivatives 4.0 International License.