JONATHAN HARVEY'S STRING TRIO: THE RUSTIC AND THE SACRED
Laura Emmery

Emory College of Arts and Sciences, Emory University, Department of Music
Keywords:
Jonathan Harvey, String Trio, spectralism, music and spiritualisms, twentieth-century music
Abstract
In his Program Note for the String Trio (2004), Jonathan Harvey noted that this work features "two main (and contrasting) types of music––the rustic and the sacred." Harvey defines his "rustic" style as folkloristic, while the "sacred" is based on his liturgical drama, Passion and Resurrection. In this article, I examine Harvey's use of both conventional and experimental techniques and distinct gestures to examine the two contrasting worlds of the worldly and the ethereal, which ultimately fuse through Harvey's musical and spiritual journey in this work.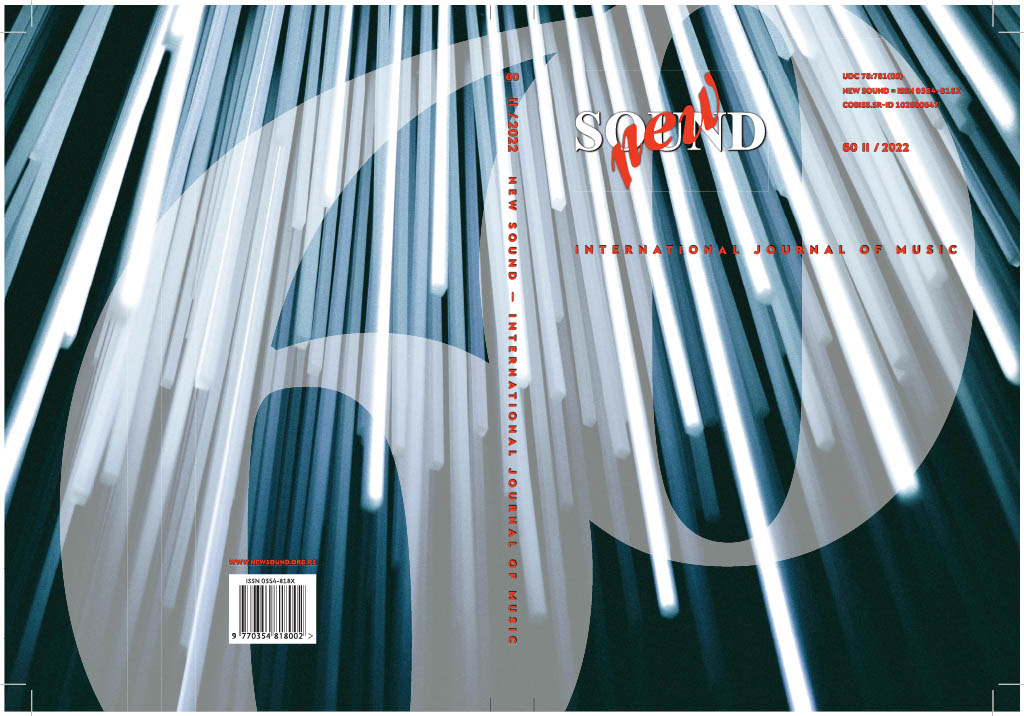 Copyright (c) 2023 New Sound International Journal of Music
This work is licensed under a Creative Commons Attribution-NonCommercial-NoDerivatives 4.0 International License.