BEETHOVEN'S BLUE REMEMBERED HILLS
Chris Walton

Africa Open Institute, University of Stellenbosch, Bern University of the Arts
Keywords:
An die ferne Geliebte, Song cycle, Monotone, Ludwig van Beethoven, Arthur Somervell
Abstract
Various commentators have noted Beethoven's use of a monotone in the second song of his cycle An die ferne Geliebte, where the repetition of a single note serves to conjure up the power of memory. This monotone served as a model for several subsequent composers of song cycles, often in a similar context when their singer/narrator recalls things that are past – from Peter Cornelius to Arnold Bax and Othmar Schoeck. In the case of Arthur Somervell's A Shropshire Lad, a further correlation is found between his poet's "blue-remembered hills" and Beethoven's "Berge so blau".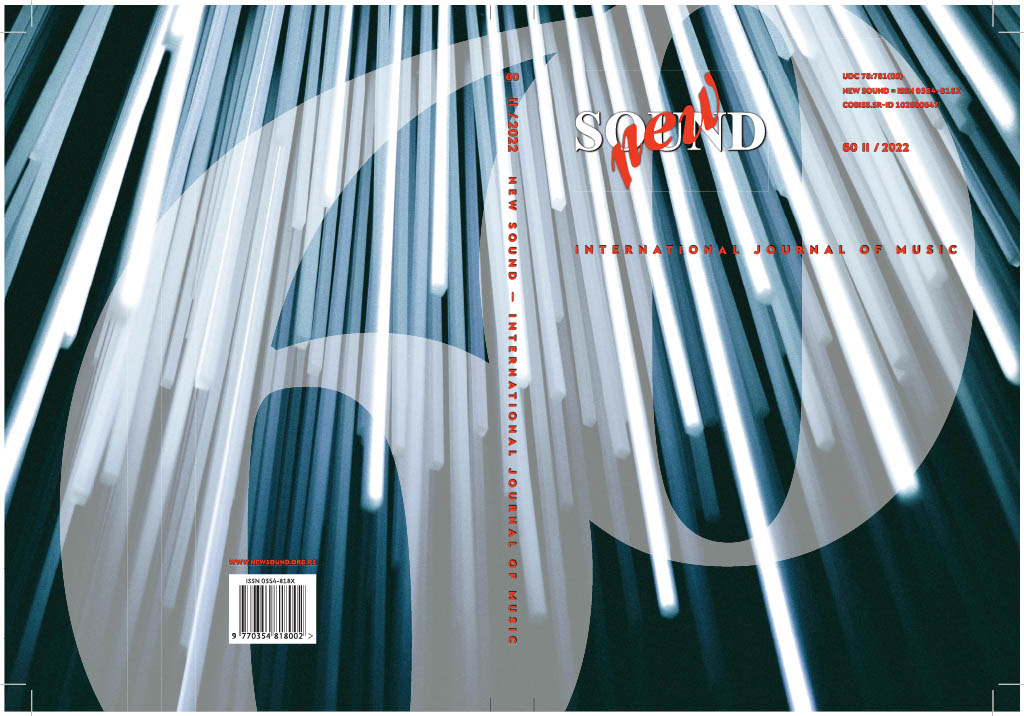 Copyright (c) 2023 New Sound International Journal of Music
This work is licensed under a Creative Commons Attribution-NonCommercial-NoDerivatives 4.0 International License.