NEW SOUND IN THE "NEW SOUND"
Mirjana Veselinović-Hofman

University of Arts in Belgrade, Faculty of Music
Keywords:
new, experimental, contemporary, new sound, New Sound journal, international, world, global
Abstract
In this text, written to mark the 30th anniversary of the establishment of the New Sound journal of music, I discuss two concepts/terms that have exerted a formative influence on its physiognomy. Those concepts are new sound and (the) international, whose meanings have crystallised in the Journal in line with their intersections with categories that are respectively related to them. The basis of those intersections is identified in the globalising context of transcending borders.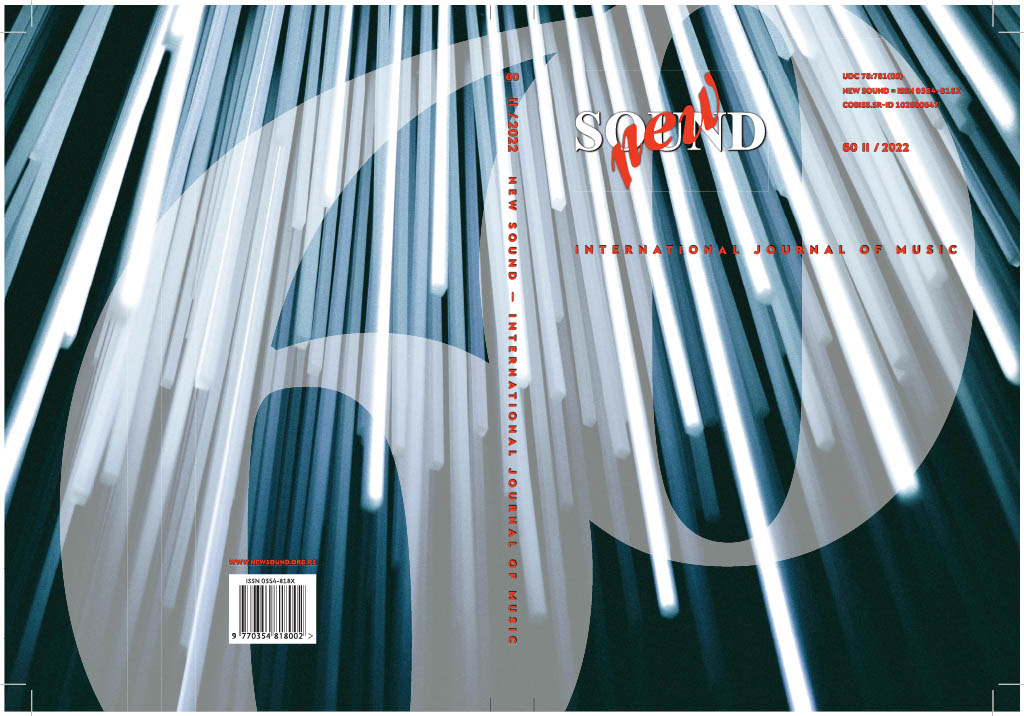 Copyright (c) 2023 New Sound International Journal of Music
This work is licensed under a Creative Commons Attribution-NonCommercial-NoDerivatives 4.0 International License.