MEANING MATTERING IN BJÖRK'S BIOPHILIA – AN ANALYSIS FROM THE VIEWPOINT OF KAREN BARAD'S AGENTIAL REALISM
Przemysław Degórski

Doctoral student, Adam Mickiewicz Univeristy in Poznań, Theatre and Media Art Institute of the Faculty of Anthropology and Cultural Studies
Keywords:
agential realism, Karen Barad, Biophilia, Björk, new materialism, intra-action
Abstract
The aim of this paper is to analyse Björk's transdisciplinary project Biophilia in the context of Karen Barad's agential realism. I will compare how matter creates meaning in both the artist's and the researcher's approach from the relationship between phenomena occurring in the physical and 'natural' world. The first part of the article presents the principles of Barad's point of view to a new materialism paradigm and focuses on how matter takes an active role in creating meanings and how it is performatively correlated with an apparatus. This problem also highlights how new materialism approaches an intra-connected realtionship between human and non-human beings. By showcasing this perspective I will try to find similarities in Björk's perspective of creating sound in Biophilia. I will analyse the project in terms of relationships between natural phenomena and music theory elements (that Björk connected within the songs), ways of using technology by the Icelandic artist and Biophilia's application as a tool with similar characteristics to Barad's apparatus.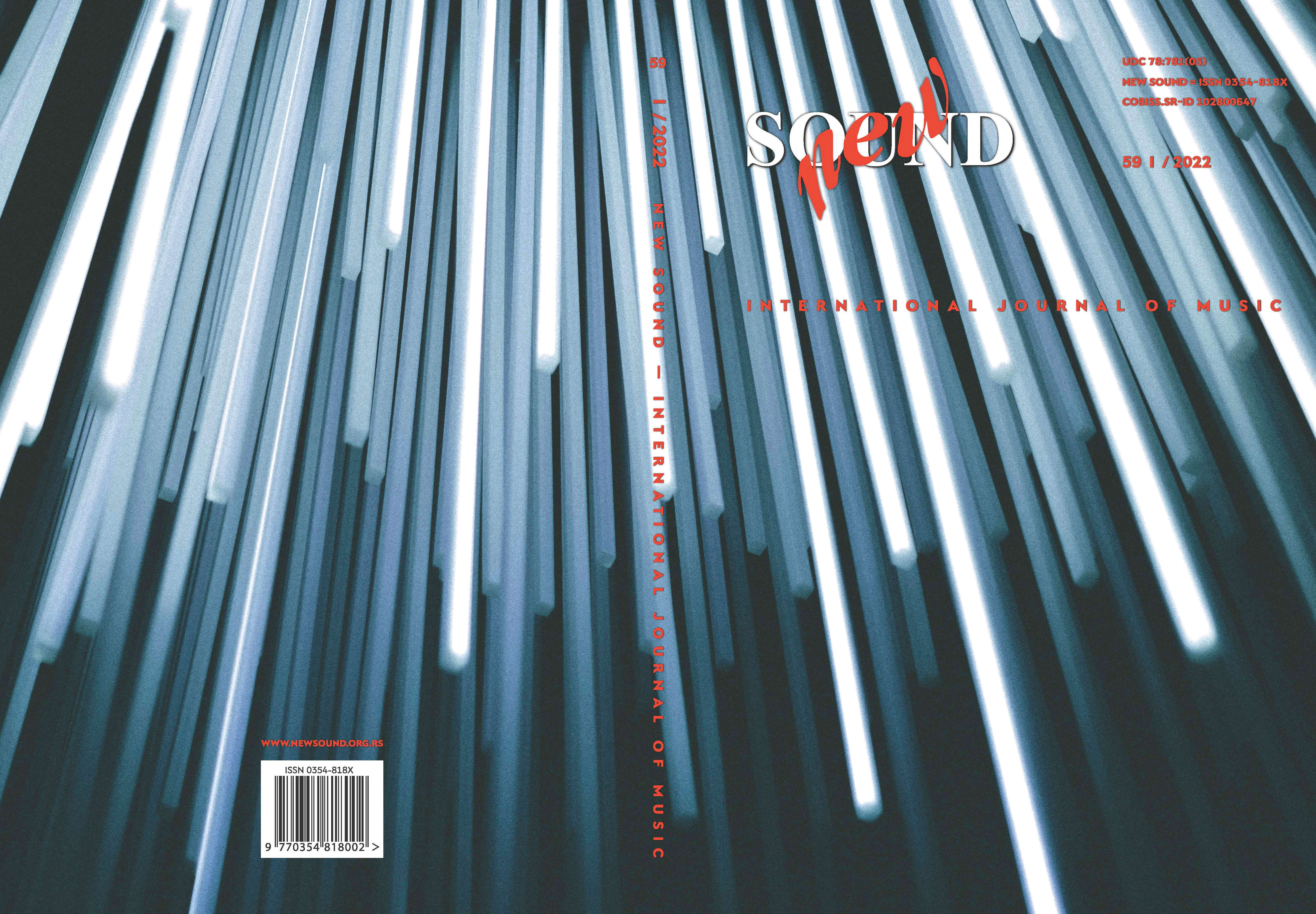 Copyright (c) 2022 New Sound International Journal of Music
This work is licensed under a Creative Commons Attribution-NonCommercial-NoDerivatives 4.0 International License.