Blanka Bogunović, Sanela Nikolić (Eds), Proceedings / The First International Conference Psychology and Music: Interdisciplinary Encounters [24–26th October 2019, Belgrade]. Belgrade: Faculty of Music, University of Arts, 2020.
Marija Pantić

PhD student, University of Arts in Belgrade, Faculty of Music, Department of Musicology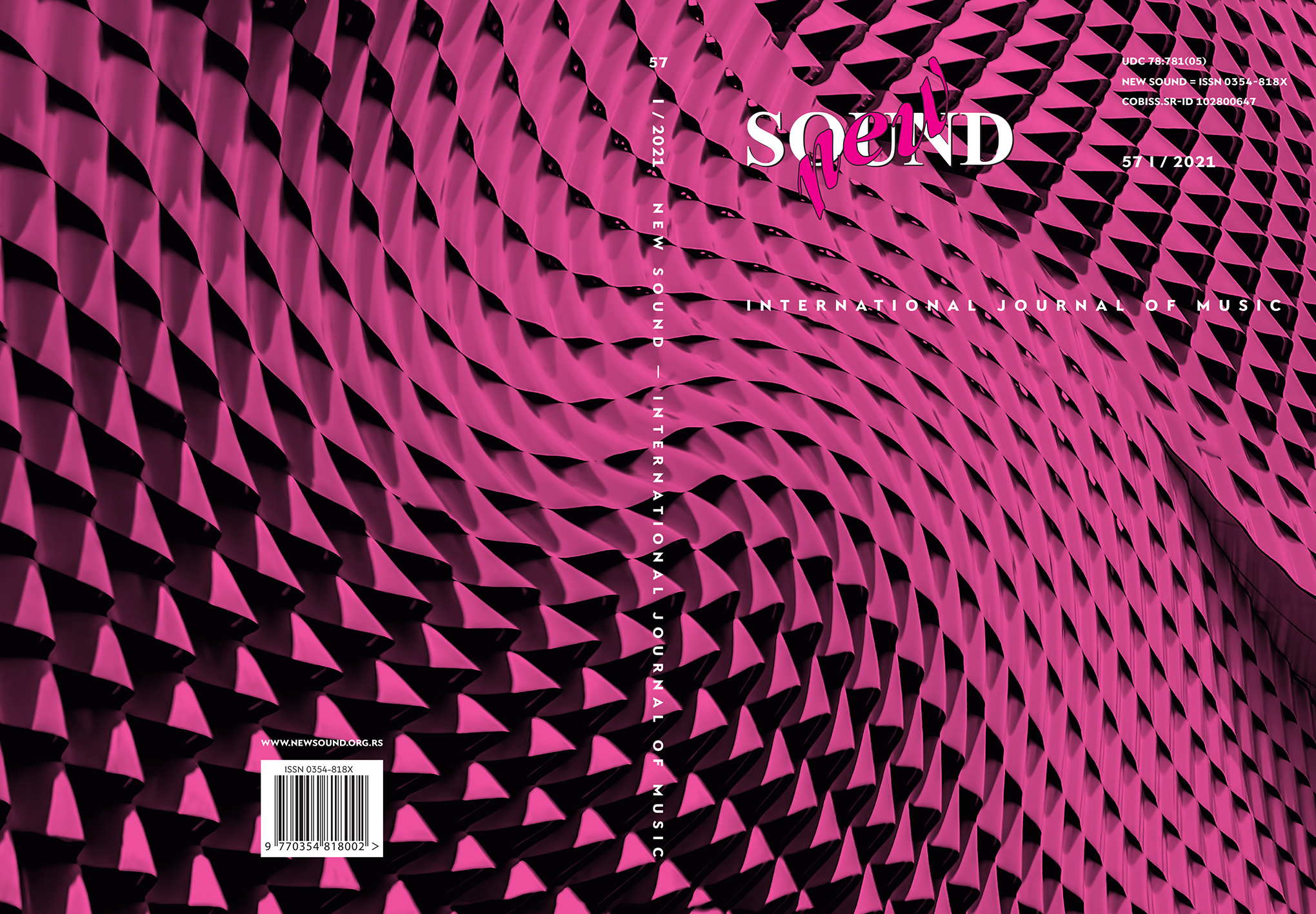 Copyright (c) 2021 New Sound International Journal of Music
This work is licensed under a Creative Commons Attribution-NonCommercial-NoDerivatives 4.0 International License.