Reflecting upon Freedom in two Electroacoustic Works by Elżbieta Sikora
Dominika Micał

The Krzysztof Penderecki Academy of Music in Kraków
Keywords:
Elżbieta Sikora, music and politics, electronic music, Polish music, 20th century music, Polish Radio Experimental Studio, Groupe de Recherches Musicales, Institut de Recherche et Coordination Acoustique/Musique
Abstract
The text's aim is to interpret the political and social aspect of Elżbieta Sikora's (born 1943) two electronic works: Rapsodia na śmierć republiki (Rhapsody for the Death of the Republic, 1979) and Janek Wiśniewski, grudzień, Polska (Janek Wiśniewski, December, Poland, 1981–1982). In my paper, I show the two pieces as examples of the 'engaged music' (as Sikora herself called them). I consider the role of their titles, narration, the use of pre-recorded sounds and musical quotation, as well as the circumstances of their creation.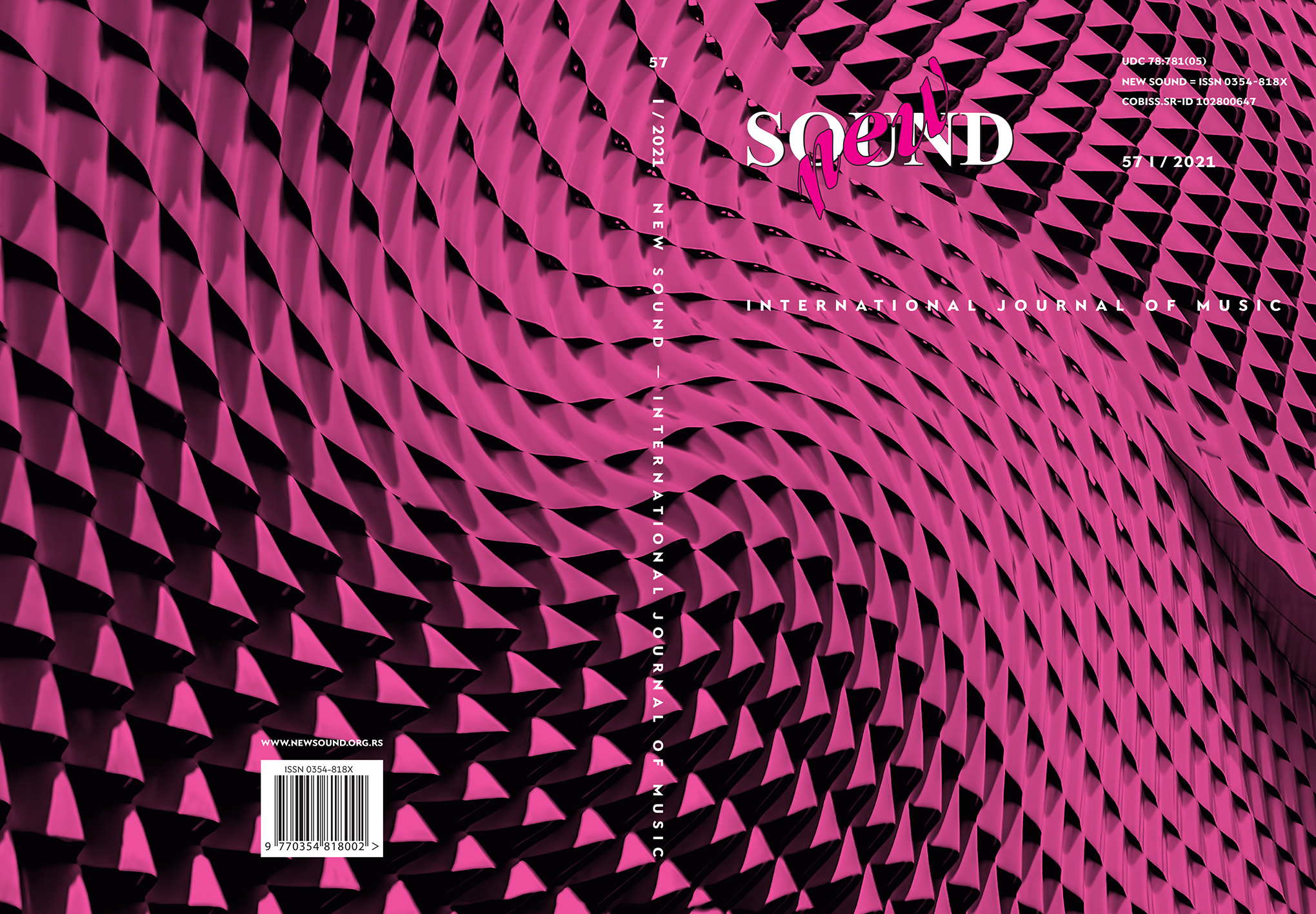 Copyright (c) 2021 New Sound International Journal of Music
This work is licensed under a Creative Commons Attribution-NonCommercial-NoDerivatives 4.0 International License.