Jürgen Blume: Psalm 30 (2014)
Sa Ra Park

Texas State University
Keywords:
Jürgen Blume, Psalm 30, Geistliches Konzert, Vocal Music, Organ
Abstract
This article deals with Psalm 30 for four-part choir and organ (2014) by the German composer Jürgen Blume. It explores the musical elements that are used in the composition in order to examine the style of the composer. Since Blume's composition is not based on tonal harmonic function, this article uses set theory (prime form and the interval-class vector) in order to examine pitch organization and sonorities. Because Blume chose the genre sacred vocal work (Geistliches Konzert) for his composition, this article compares the form of Blume's composition with one of Heinrich
Schütz's sacred vocal works, O süßer Jesu Christ, SWV 405.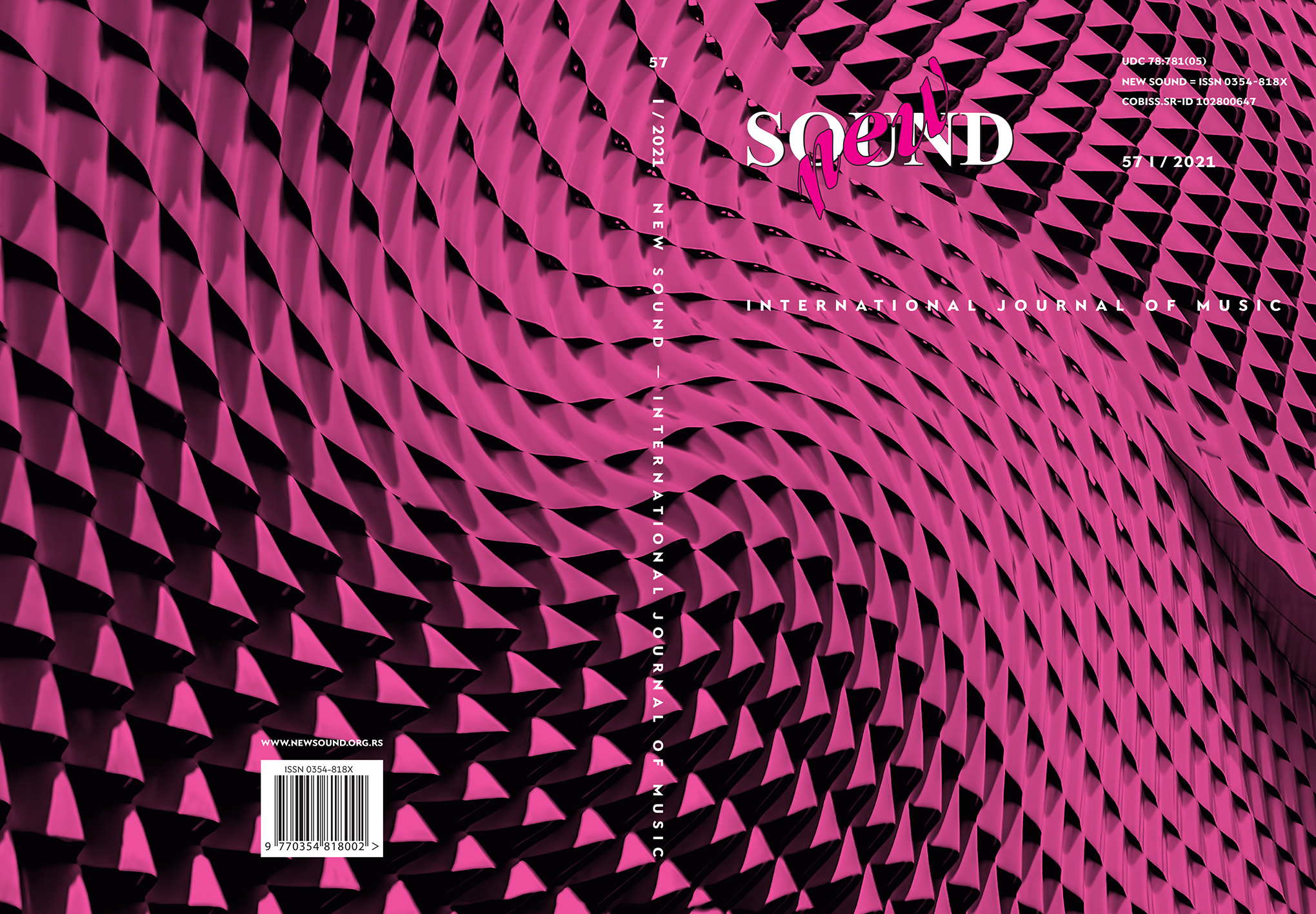 Copyright (c) 2021 New Sound International Journal of Music
This work is licensed under a Creative Commons Attribution-NonCommercial-NoDerivatives 4.0 International License.