THE ROLE OF MUSIC ON THE YUGOSLAV COMPUTER DEMOSCENE
Milan Milojković

University of Novi Sad, Academy of Arts, Department of Musicology and Ethnomusicology
Keywords:
demoscene, music, Yugoslavia, Commodore 64, SID chip
Abstract
The paper is based on the recent writings about the demoscenes, published in European countries, in order to examine Yugoslav demos from the late 80s/early 90s, adjusting the approach from similar publications that regard the demoscene as a kind of digital art, made by communities of groups or individuals dedicated to advanced programming or hacking/cracking/sharing/reusing of the existing software. Although the hackers and their works analyzed in this text were members of the groups mainly focused on the graphics programming, music in most of their demos was also made with special attention. Another evidence that hackers on Yugoslav demoscene did not take sound aspects of their demos lightly, were the so-called musical discs, ie. Music compilations created specifically for the demonstration of sound capabilities of the hardware of the machine for which they were made. This paper covers the scene for Commodore 64 computer, since this part of Yugoslav demoscene was the most widespread. Main part of the text is dedicated to the analysis of the music from the collective demo works, as well as musical disks devoted to a single composer. Special attention was paid to magazines on disks published by prominent C64 groups and articles that expose details about demo-making techniques of the time, especially those dedicated to music.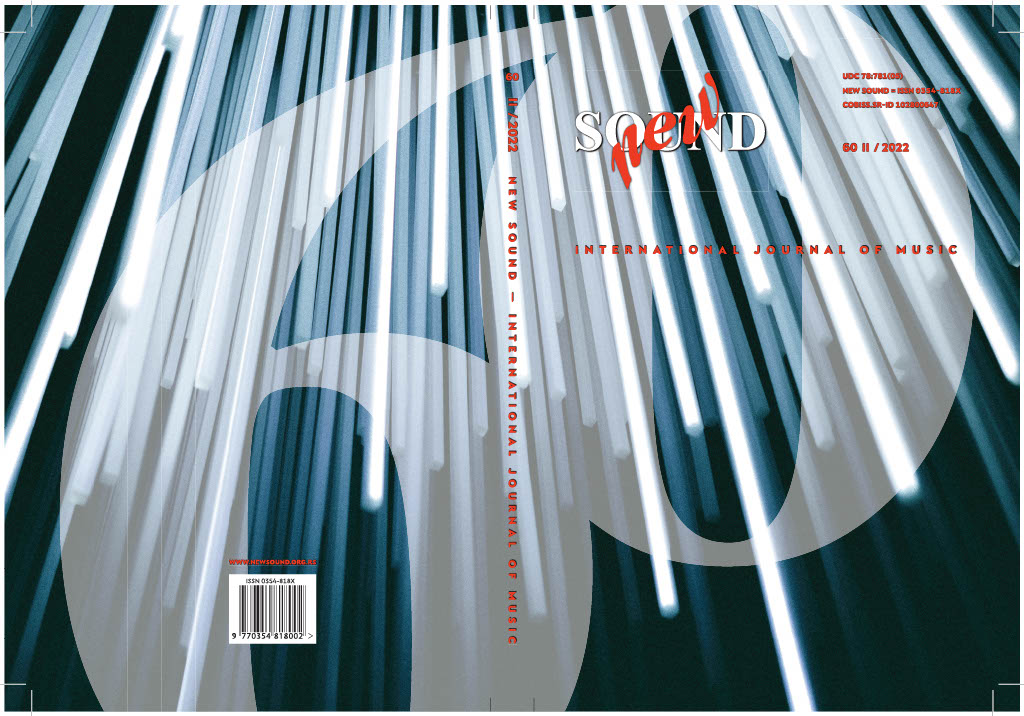 Copyright (c) 2023 New Sound International Journal of Music
This work is licensed under a Creative Commons Attribution-NonCommercial-NoDerivatives 4.0 International License.